The Vlychada Cave in Diros, ManiThe Vlychada Cave in Diros, Mani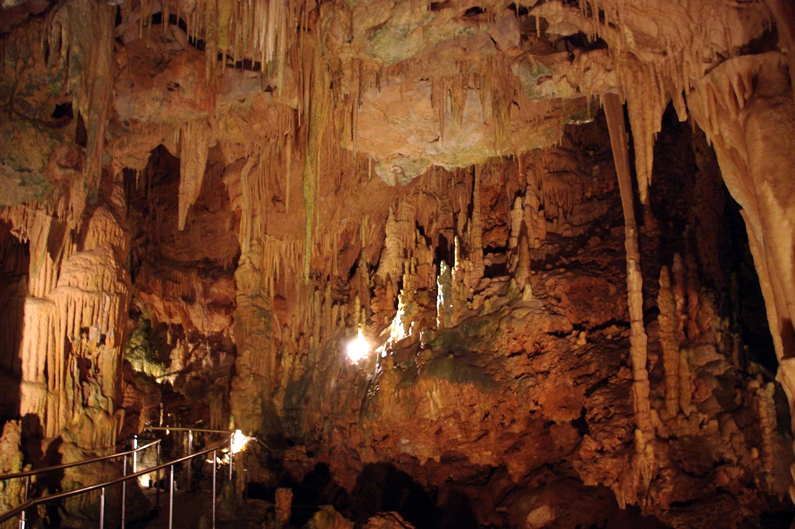 On the west coast of the Laconic Peninsula, in the bay of Diros, lies one of the most beautiful caves in the world.
The Vlychada (or Glyfada) is a miracle of nature, with its white stalactites and stalagmites forming imposing columns, and its galleries and chambers that take visitors' breath away.
The Vlychada cave started forming hundreds of thousands of years ago. The fossil bones found in the cave included hippos, panthers, hyenas, lions and deers. Near its natural entrance, which is close to the sea surface and has a diameter of half a meter, pottery fragments have been found, indicating human presence.
The existence of the cave was known to the locals since 1900, but systematic exploration began in 1949 by the founders of the Greek Speleological Society, Yiannis and Anna Petrochilou. The first underwater exploration was conducted in 1970 and continues today, both above and below water with cave diving.
Today, the known length of the cave more than 14 km.
The cave first opened to visitors in 1967, when the Greek National Tourism Organization completed all necessary work, which had begun six years earlier. The tourist route has a total length of 1,500 meters, of which the first 1,200 are on a lake and the tour lasts about 25 minutes. The water temperature is around 14°C, while the air temperature ranges from 16 to 19°C.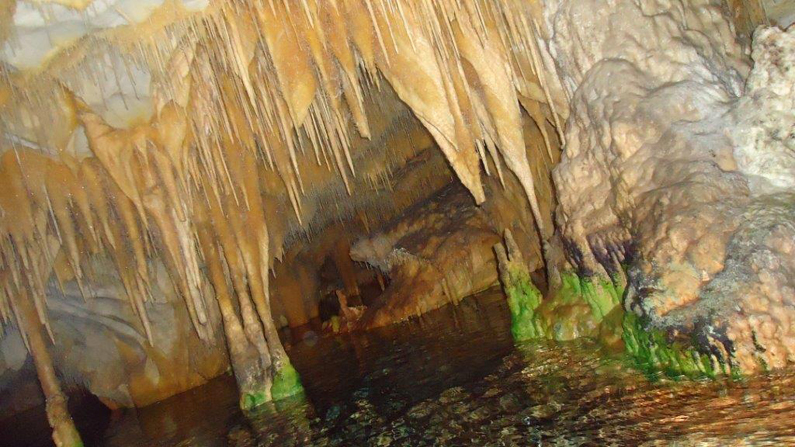 How to get to the cave
You can reach Vlychada cave through Sparta, passing from Gytheio, and through Kalamata, passing from Itilo. The distance from Athens is about 300 km. The beauty of Mani and the magic of this cave will reward you!
Instructions for your visit
Always have your hands inside the boat and follow the instructions of your boatman. Also, watch your head. Keep in mind that cutting or touching cave formations is prohibited and violators are prosecuted.